Ahhhh!
Merry Christmas and Happy Holidays to all of you!
I have some exciting news!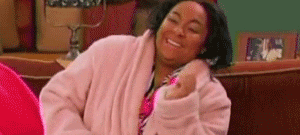 I won a giveaway! I am getting edibles and a rolling tray!
I feel like I just won the Superbowl!
Lord knows I've wanted to try some new edibles and he sends me straight to @Cali_Ediblez on Twitter... or should I say he sent her to me!?
Please show her

website

and

Twitter

account some love! She has unique treats at affordable prices and high doses. Plus, she deserves it!




What did I win?


I won
x1 pack of 200mg medicated gummy bears
x1 pack of 250mg Blazing Weetos (beyond excited)
x1 super cute 420 rolling tray
AHHHHHHH!!
How dope!
I can't wait to try everything! I've wanted to get my hands on some medicated Cheetos for a while, so I'm so grateful that I won some!
You already know that I'll have my reviews and I might do an unboxing too! We'll see. Either way, you all will be updated when the package gets here!
Thank you again Cali_Ediblez! You'll see me again!
But for now, I'll be camping out at my mailbox. Bye!